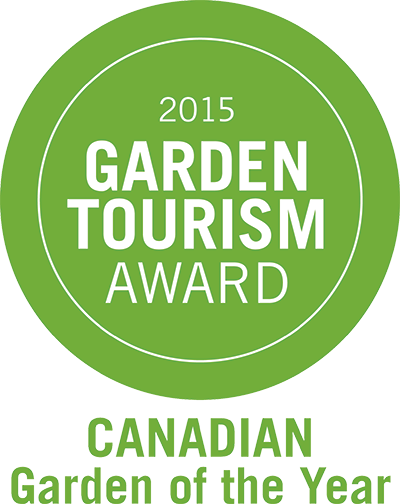 A Top 5 North American Garden Worth Travelling For!
ESCAPE from the hectic pace of everyday life with a visit to Annapolis Royal's beautiful Historic Gardens!
In a beautiful setting overlooking a tidal river valley, the Historic Gardens is a premiere Nova Scotia attraction showcasing gardening methods, designs and materials representing more than four hundred years of local history.
Some highlights:
Our Rose Collection boasts hundreds of rose cultivars and thousands of fragrant and colourful blossoms.
Our Innovative Garden showcases methods and plant materials suitable for today's urban garden.
Our reconstructed Acadian House is based on the pre-deportation 1671 time period, designed using evidence from local archaeological excavations.
But enough words... we invite you to explore the Historic Gardens through our website,
The Gardens Blog
and other media. Then we look forward to welcoming you, in person, to our garden paradise, located in historic Annapolis Royal, Nova Scotia.