About the Gardens Virtual Tour Gardens History Photo Album The Bloom Report Photo of the Day Gardens Maps Visitors' Comments Garden Café Gardens Shop Contact Information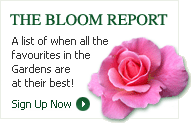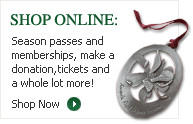 Click here to sign-up for the bloom report today!
As in any garden, every season has its special flavour at the Historic Gardens. And as in any garden, Mother Nature often provides a challenge in predicting bloom periods for the various seasonal highlights.
Our Bloom Report is offered weekly via direct email, offering a selection of current photos, information about our current state of bloom, and upcoming events. If you wish to receive the Bloom Report in your Inbox, please sign up!
For the full Bloom Report, and an archive of previous issues, please visit:
Bloom Report Archives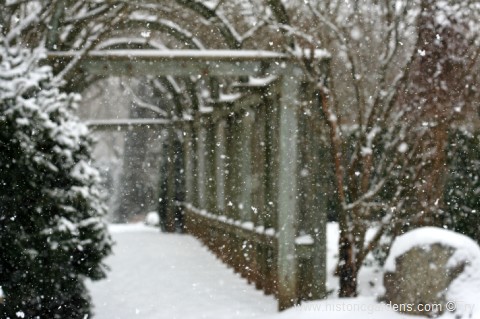 The plants are resting a bit now, but winter is still a beautiful time to wander the Gardens when weather permits. Check out the latest bloom report HERE.